Landscaping
More than just plants, a Wildscape awaits you...
We use principles of integrated landscape design to create Wildscapes in the desert southwest. 
Call today for a consultation with one of our landscape-design specialists. We combine trees, flowering plants, perennials, and cacti to create Wildscapes that mimic ecological systems. High Desert is a full-service nursery and landscaping-design company. Family owned and operated, we've been in business since 2007. Our Wildscapes are on display at homes and parks all across El Paso and the wider southwest. 
We're excited to work with clients who want beautiful, functional landscapes that conserve water, attract pollinators, and build healthy soil. High Desert is the only El Paso-area landscaping company that has the expertise to combine landscaping services with water-harvesting techniques. The result is a thriving habitat that gives back to the land, regenerates soil, and looks stunning from the curb to your door.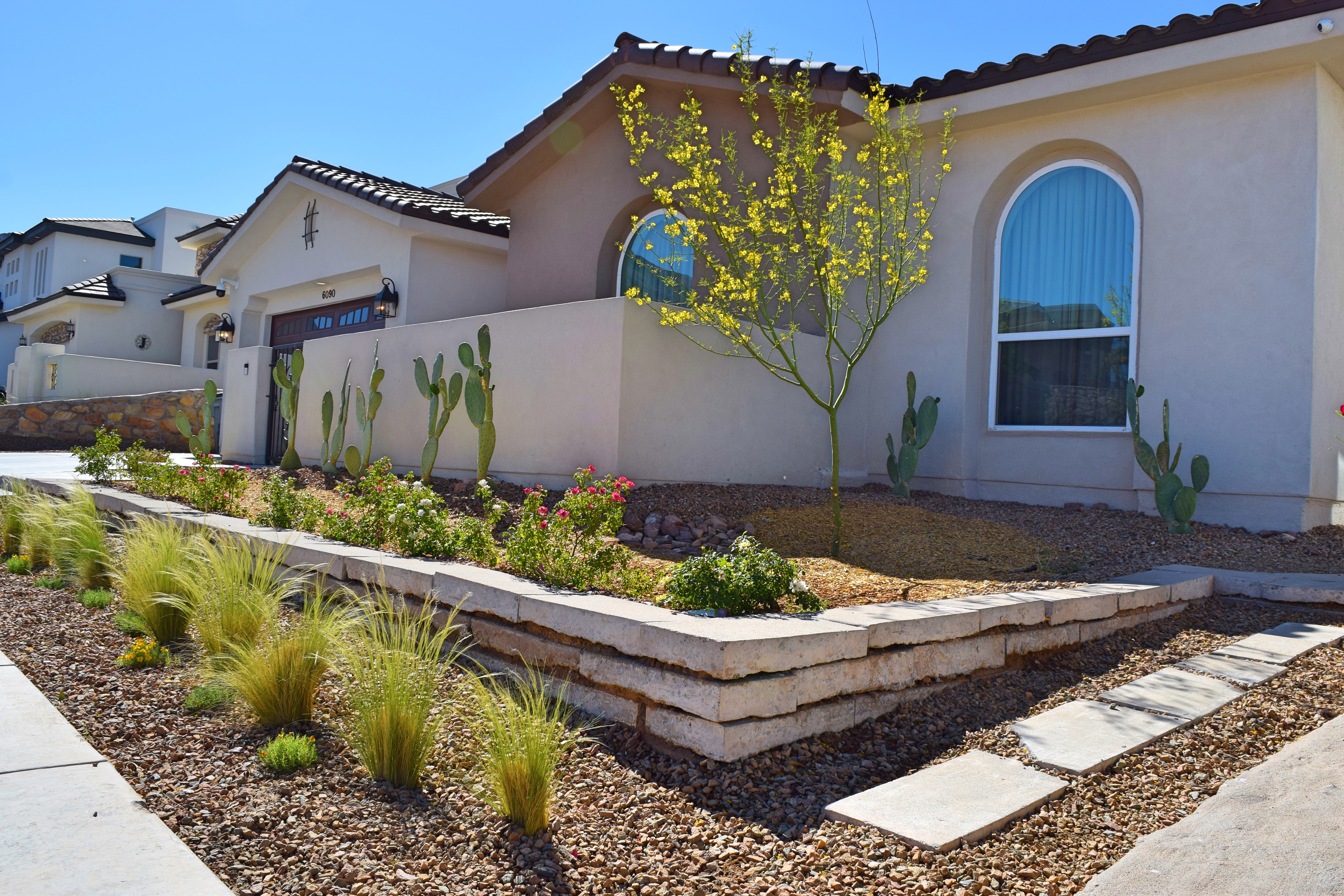 Water harvesting landscapes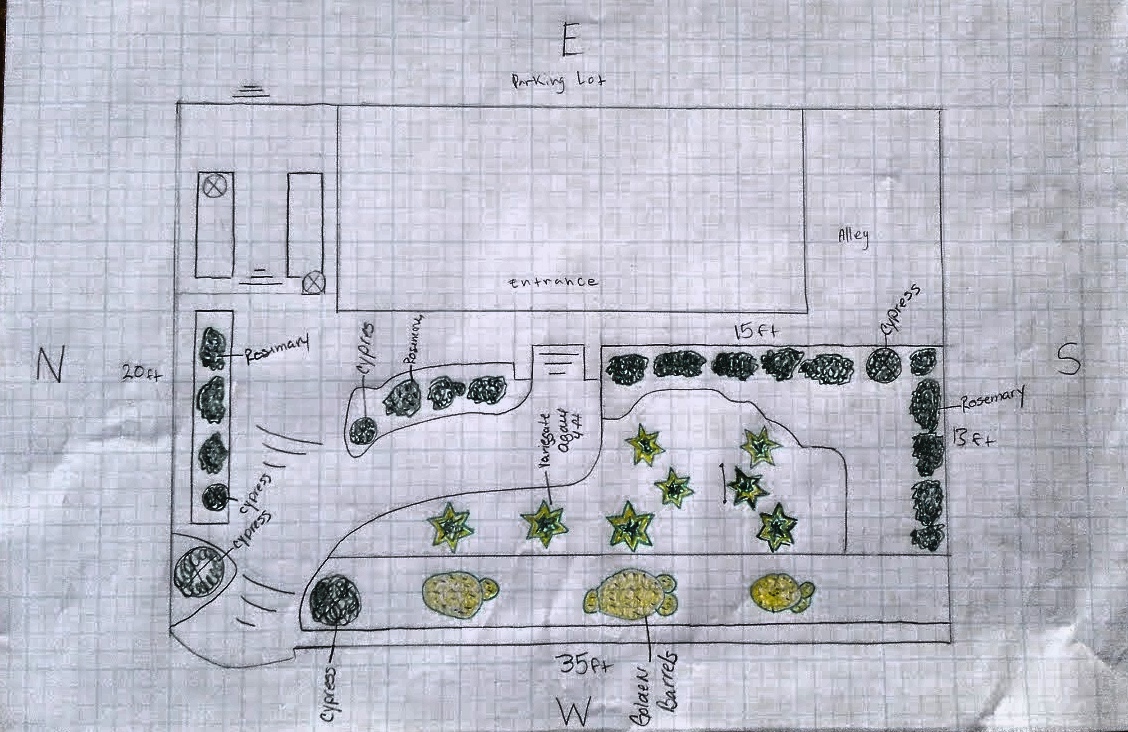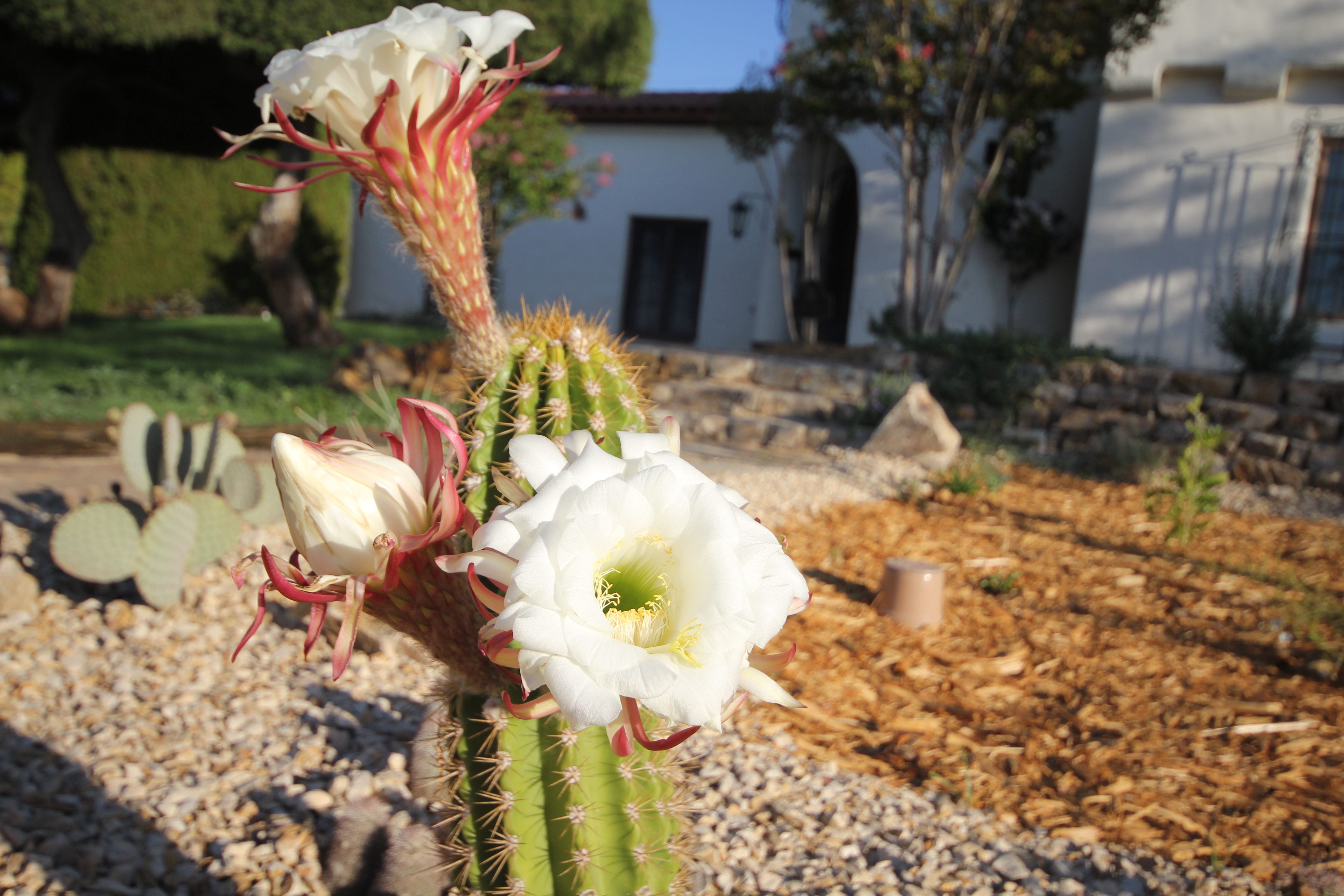 Rain and pollinator gardens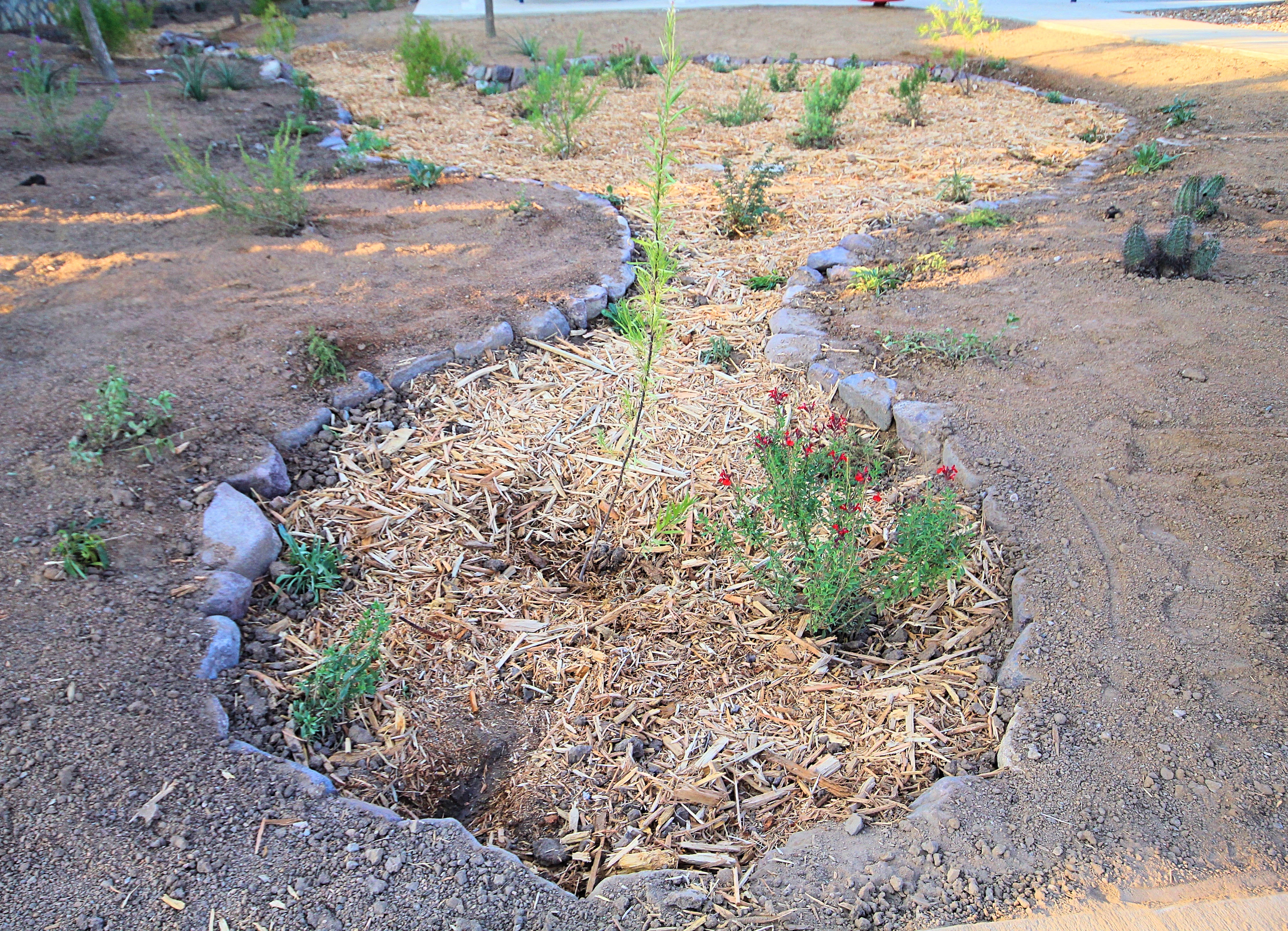 Water harvesting community gardens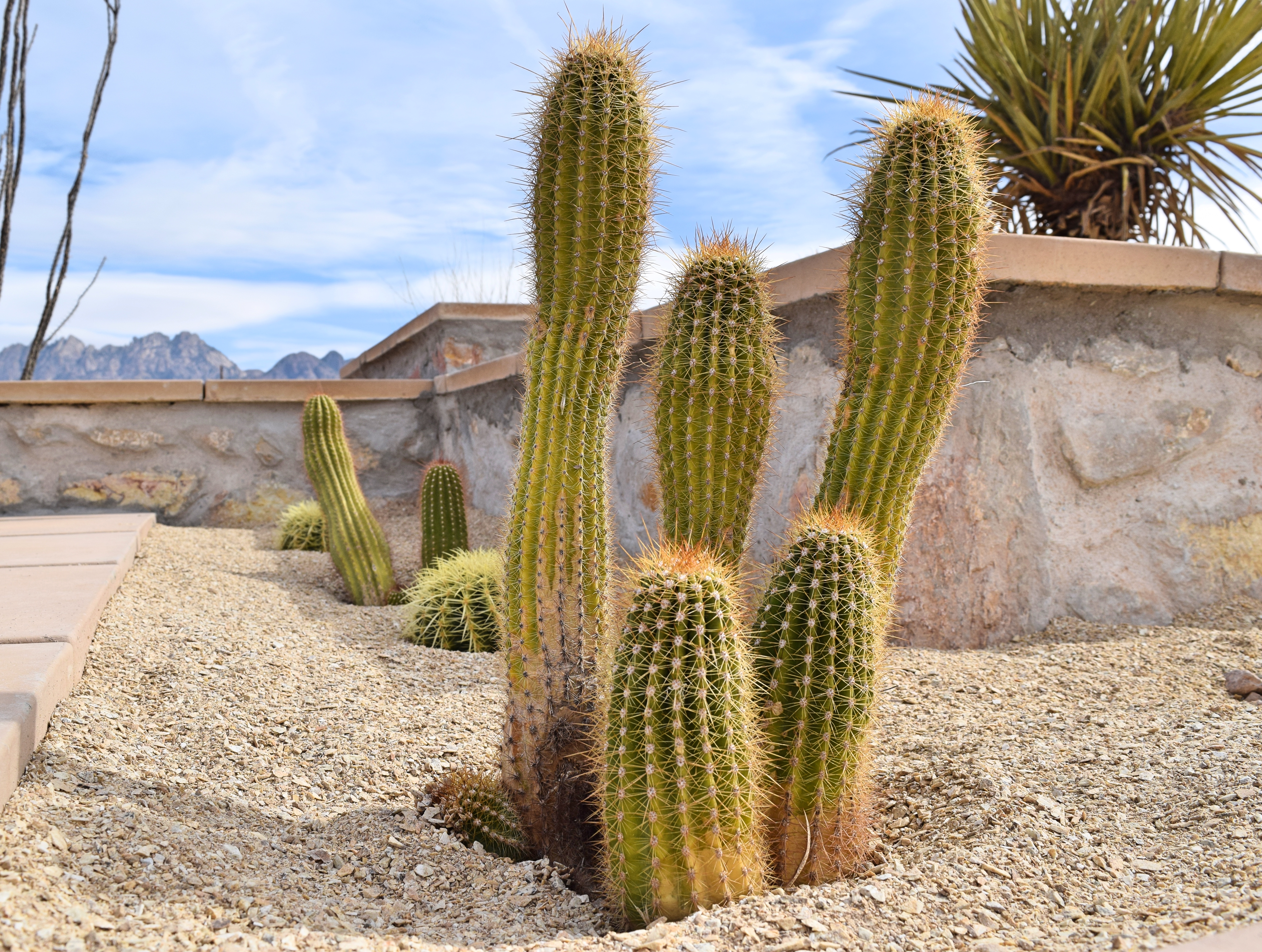 Native plant & cactus assemblages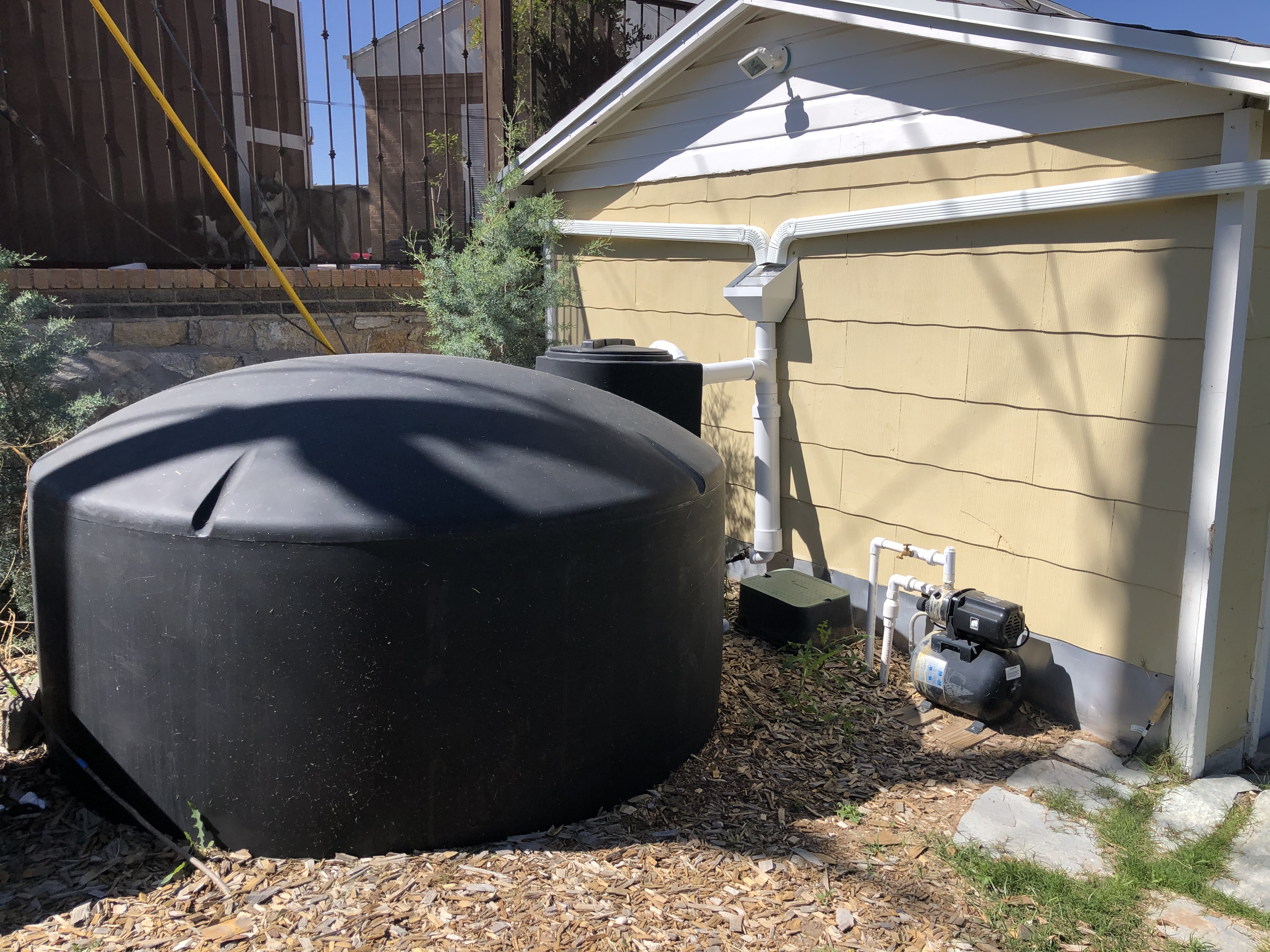 Our specialties:
Beautiful plant and cactus assemblages:  Our landscaping services integrate with our nursery and water-harvesting services to fill your yard, farm, park, or parkway with beautiful native plants, cacti, and Chihuahuan desert trees, like mesquite, palo verde, and acacia. Ask about our program to salvage wild plant species from development projects so they can be transplanted in your yard or park.
Water harvesting basins:  Water-harvesting basins allow water to enter any landscape, be it a yard, parkway, or median. Rather than direct stormwater down the nearest drain, water-harvesting basins turn it into a free resource for your native plants, shrubs, and trees.
Berms and swales:  Berms and swales allow us to meander water through your landscape. Don't let that free rainwater go to waste. Instead, take advantage of every drop that falls, slowing, spreading, and sinking it into your yard.
Water-harvesting tanks:  Collect rainwater directly from your roof to store for watering native plants throughout the year.
Permeable pavers & urbanite:  Do away with your water-wasting hardscape and install permeable pavers instead. We use recycled materials from your home or other job sites to create beautiful walkways that conserve water by sinking it into the ground.
Check out this video of Mike Gaglio, founder of High Desert Native Plants, explaining the concept behind a water-harvesting curb cut. Convert stormwater from a so-called "waste stream" into a resource for growing plants and nourishing your land!