Water Harvesting
Collect water for your plants and land
Reduce your reliance on municipal water. Save on monthly water costs. Make your property more resilient. And do your part to keep water flowing in the Rio Grande.
We design, build, and maintain custom water-harvesting systems for residential, commercial, and public properties. Call today for a free consultation with one of our specialists to learn how a water-harvesting system will benefit your property. Using principles of integrated design, we can customize a system to fit any site or budget. 
We do green infrastructure, residential water-harvesting tanks and systems, rain gardens, pollinator gardens, curb cuts for stormwater capture, and more.
Our services:
Rain Gardens
Soak up the rain with a custom-designed rain garden in your yard, school, or parkway. We build gardens of all sizes to support anything from native pollinator habitat to school- or home-vegetable gardens. Our gardens take regenerative principles to heart; they reduce storm water damage, recharge the local water table, and contribute to a healthier environment, all while reducing impact on the local water supply.
Rain Tanks & Cisterns
Did you know a 2,000 square-foot roof in the El Paso area collects nearly 12,000 gallons of water each year?  High Desert can outfit your property with a water-harvesting tank that collects and stores water for year-round use. Integrate a tank with a specially designed landscape of Chihuahuan Desert plants – we like to call them wildscapes and you can collect enough free rainwater to nourish a thriving landscape without any life-support from municipal water.
Greywater Systems
Greywater systems rest on the principle of matching water quality with water use.  Don't waste water by flushing it down the drain, but put that water to beneficial use to grow native plants and trees with a greywater system.  High Desert will re-plumb your property with laundry-to-landscape, sink-to-landscape, and shower-to-landscape systems.  These allow you to squeeze more uses out of each molecule of water—a key component of water conservation!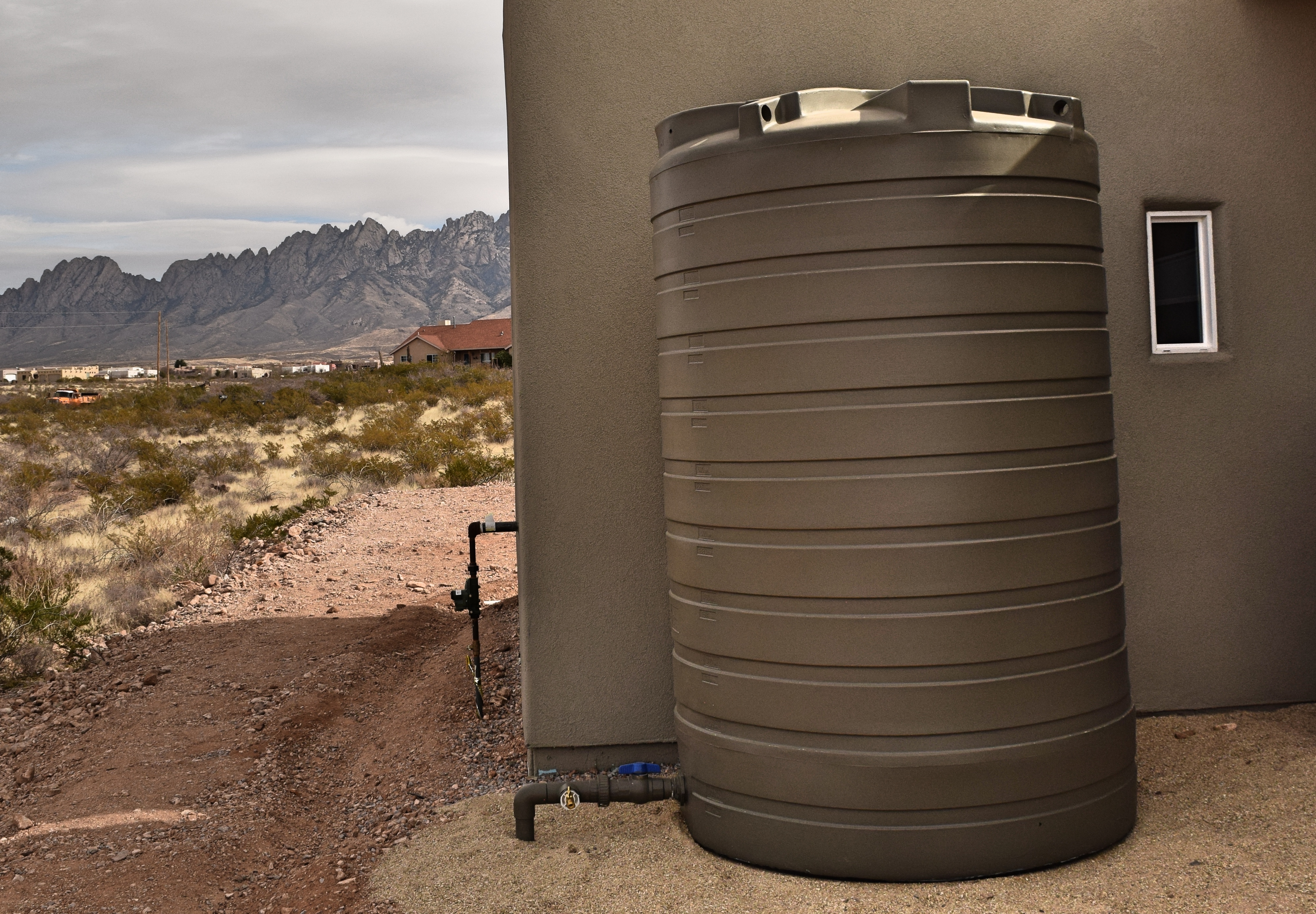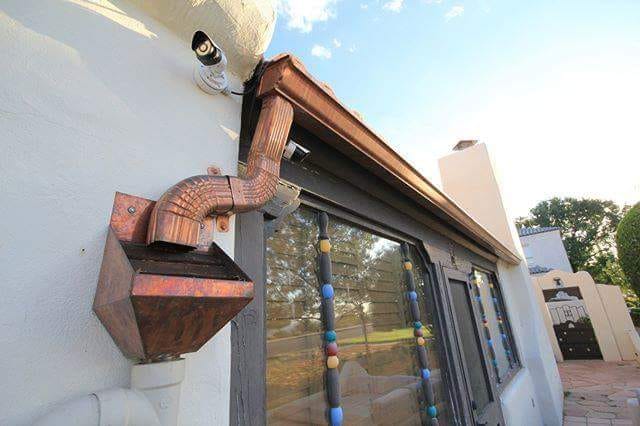 Custom Gutters, Leaf Filters, and Downspouts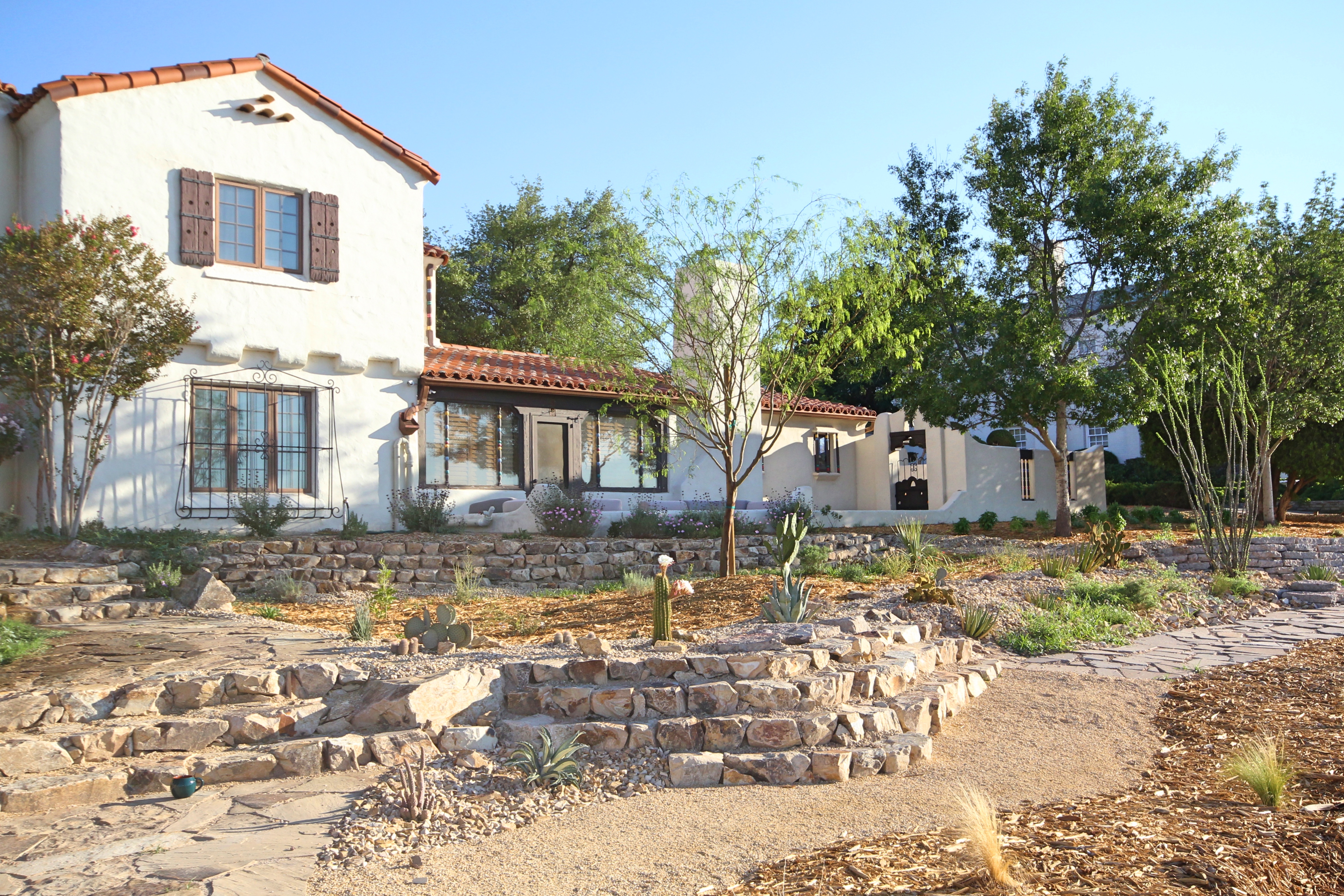 Water Harvesting Landscapes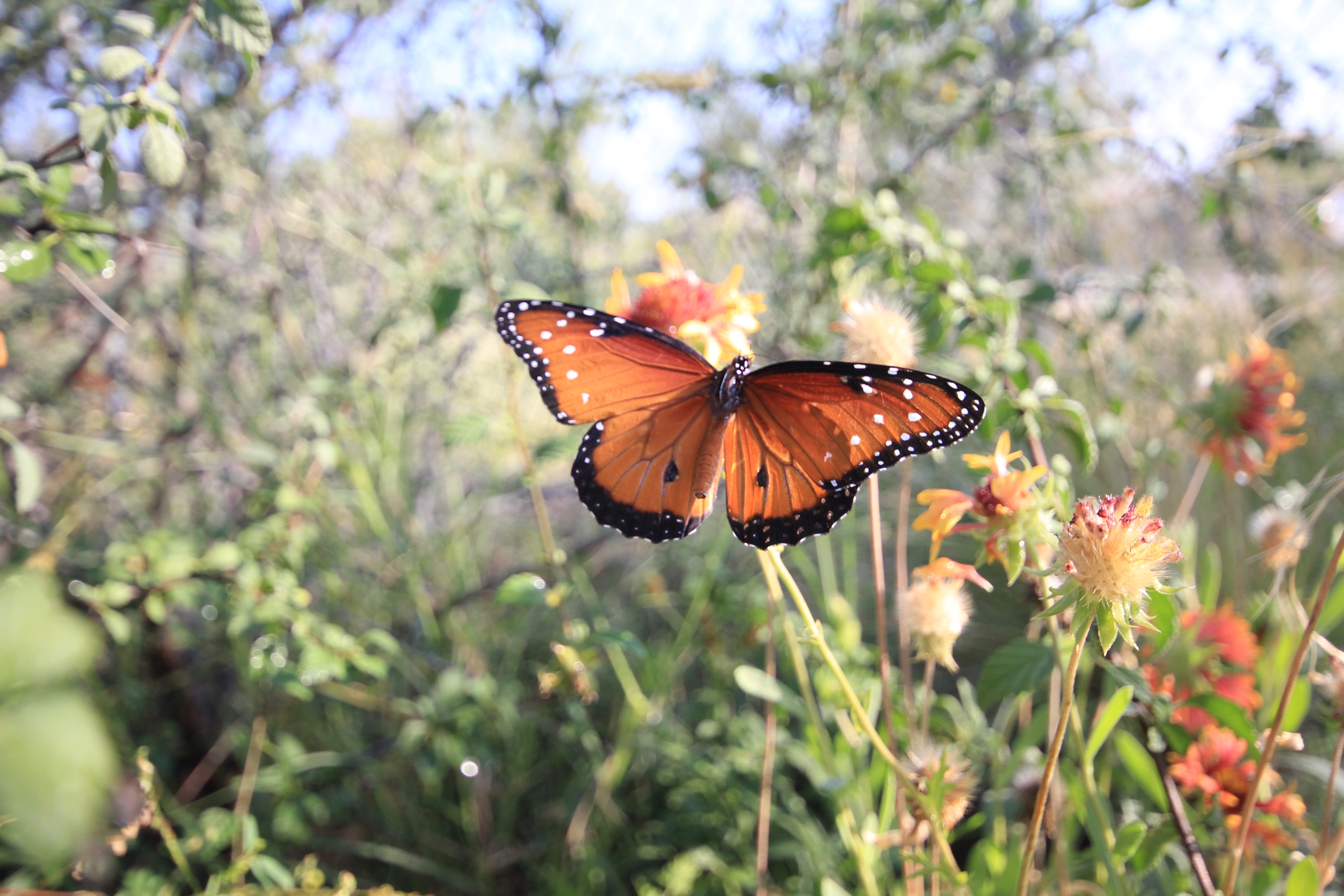 Water Harvesting Pollinator Gardens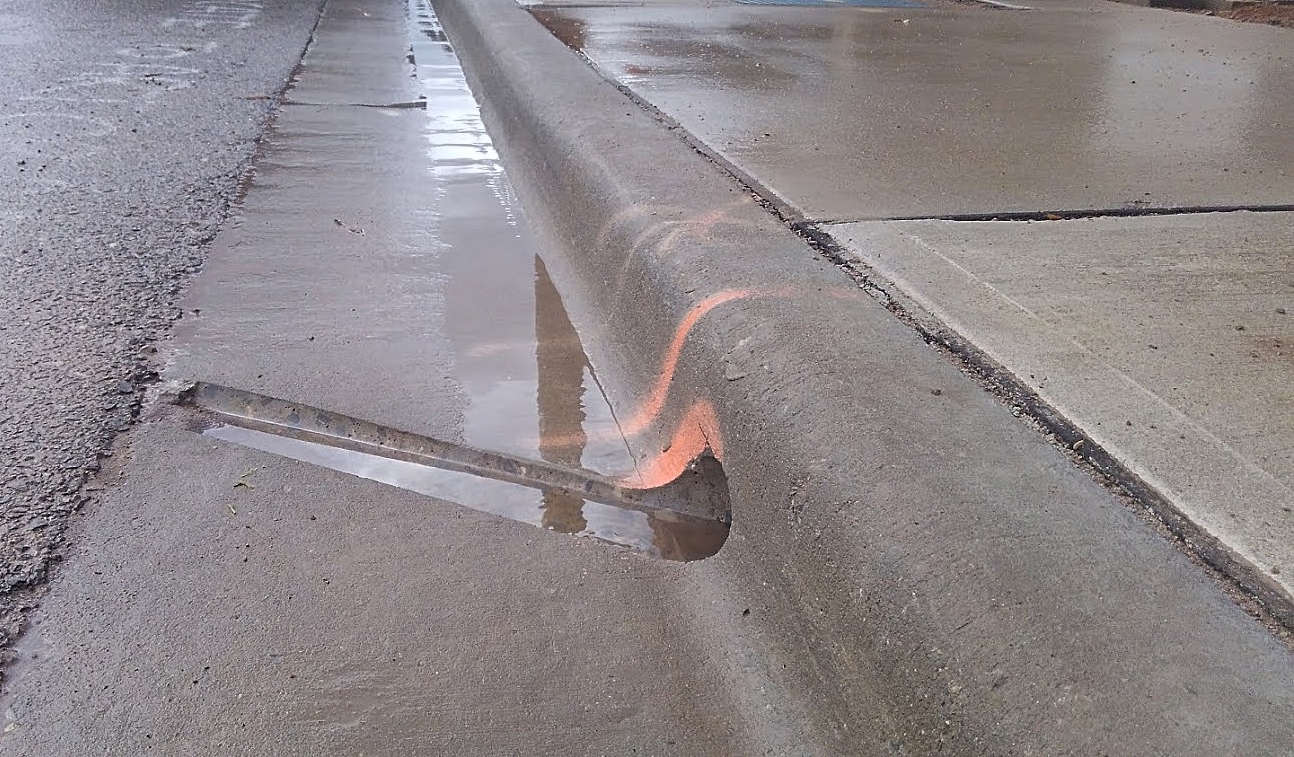 Water Harvesting Curb Cuts and Cores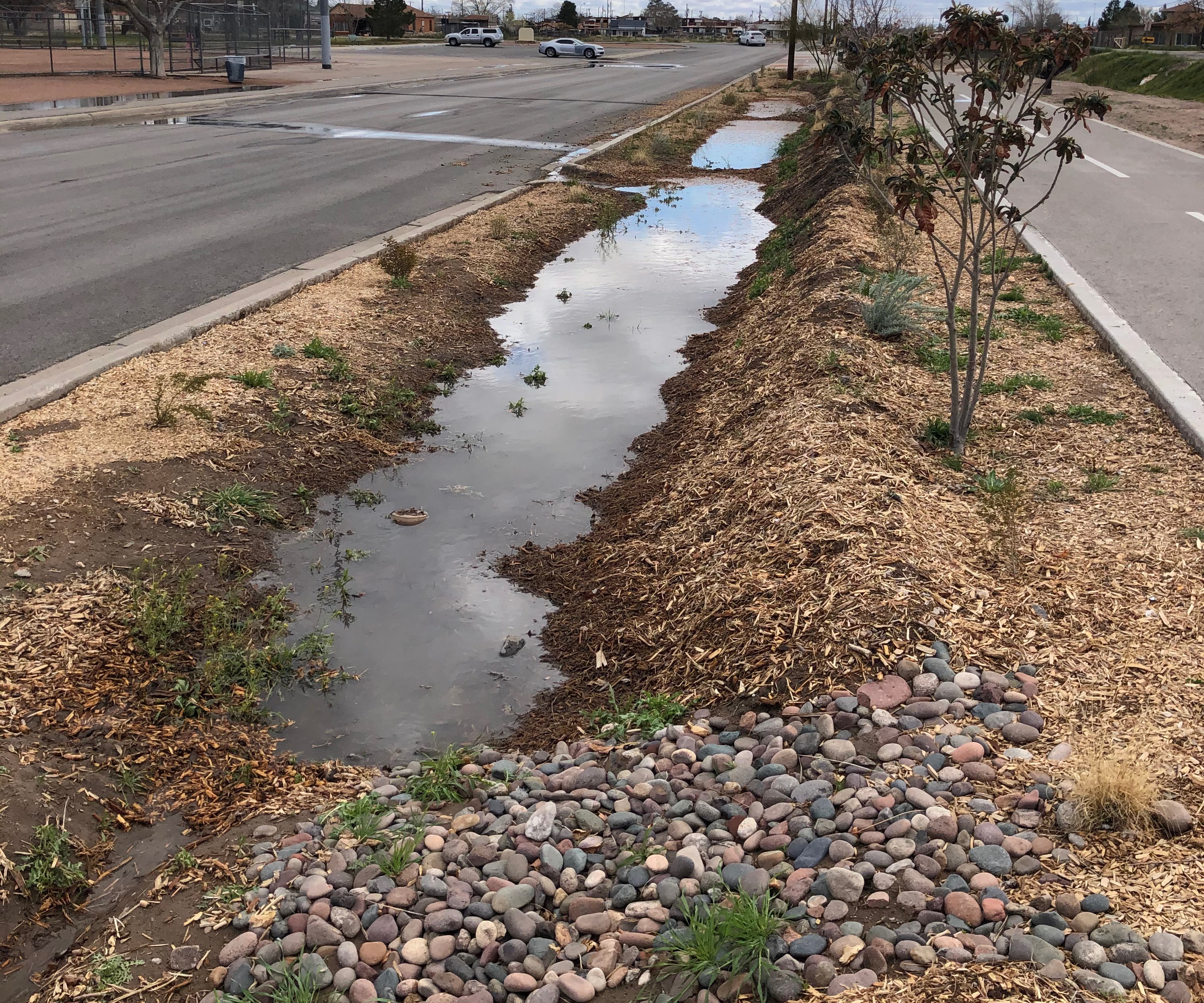 The High Desert Native Plants water-harvesting design process:
Our water-harvesting system design fee is $500. This fee is rebated upon acceptance of a water-harvesting system and/or landscaping installation contract.
The design fee is due during the first on-site assessment. Our water-harvesting landscape specialist will walk the site, discuss your goals, and begin visioning possibilities for a water-harvesting wildscape.

The design fee includes a full-scale design packet and plans for your project, including water-harvesting features; potential landscaping materials; proposed plant list and fact sheet; water-harvesting calculations based on average annual precipitation; and an estimated project budget.

Turnaround time for landscaping design packets is typically 10-14 days.

Upon receiving the landscaping design proposal, your options include a) hiring High Desert Native Plants to install your system and/or landscape, b) doing the work yourself, or c) contracting with High Desert to deliver plants for your project.
High Desert serves clients throughout the El Paso-Las Cruces region. Our landscaping designs focus on water and soil conservation. If you are interested in native or desert-adapted plants, attracting wildlife and pollinators to your yard, and building soil, then get in touch and schedule a design consultation today!
Learn how we can build a system that collects rainwater directly from your roof. In this video, we describe a water-harvesting installation that gathers rainwater and treats it for use inside the home.